RACING ADVENTURES"The Racing Adventures program has created a very successful environment for relationship and team building for many multinational companies over the last 20 years. Companies such as Texaco, Pepsi, Solomon Smith Barney, Toyota Lexus, plus many more compliment our services by returning every year or even several times a year! Our program is different than the others as it is specifically designed to help you meet your corporate goals. Our cars, our personalized service and on track programs allow the maximum amount of full track lapping not to mention a great place for camaraderie, relationship building and a memory that draws together future conversations. Allow us to show you how easy and successful your corporate event can be. Call today and ask for David."
David Zubick
1-888-572-7223
Operator of Racing Adventures
The Racing Adventures Driving School is an excellent program to offer your highly valued customers, associates, staff and management to keep them excited and involved with your company. These programs can give you the edge on your competition! Below, is a brief overview relating to our Corporate/Group Racing events and programs. We know from the experience of many of our clients that Racing Adventures is a creative and alternative entertainment, team building choice that is sure to be successful. In addition we often write programs for specific client needs. We offer full day programs starting at $999 per person, half day programs starting at $499 per person and lapping sessions starting at $199 per person. (These numbers are based on minumum class sizes)
At some point in most peoples lives they wonder or dream what it would be like to drive a car to their full potential, pushing a car to its limits, the speed, the sound - right out there on the edge! Until now this has only remained a dream for most. We can fulfill this dream while increasing the average drivers skill, awareness and enjoyment of everyday driving.
But... most importantly we also fulfill corporate/group goals such as:
Loyalty programs
Rewards programs
Product launches
Team building programs
Conflict resolution programs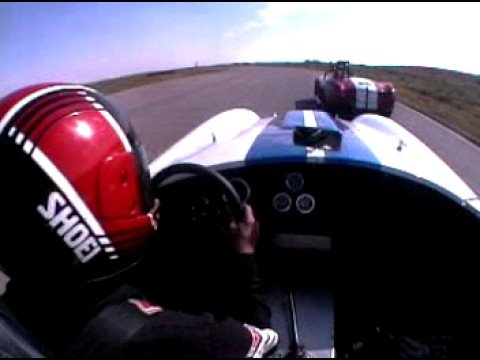 Our full day programs are designed to motivate sales staff, staff production, customer loyalty and much more. We generally start at 8:30 am and are finished at about 5pm, but every program is tailored to your specific corporate needs and goals. Half days, full days and two day programs are available The 'Racing Adventure' affords the opportunity for anyone to learn basic to advanced driving and racing skills in a real racecar in a safe controlled environment. Our program is different than the others as it was, from the beginning, specifically designed to help meet corporate entertainment, reward, incentive goals as well as legitimate team building needs. Tasks and exercise promote cooperation, mutual goals, planning plus so much more. Our cars, our personalized service and on track programs have many advantages in comparison to other similar products in the market.
What do we do different?
We maximize the amount of track lapping time
We allow the student to lap the full track on the first day.
We don't embarrass your clients by asking them to crawl through a window to get in and out of the car.
Our cars tires are fully contained within the bodywork. This adds a margin of safety!
Our cars are race cars not street cars, they sound feel and drive like the racecars that they are.
You drive the Spec Racer or Corvette* style race cars right from the beginning of the schools, not passenger cars nobody told you about when you signed up.
We can provide a academically designed team building program to meet your needs
Bottom line - We provide real racecar driving on a real track with real racecars, not autocross in a parking lot with ordinary streetcars! Our programs were designed first - with the corporate client in mind! Allow us to show you how easy and successful your corporate event can be! Company logo souvenirs are also possible.
Corporate programs are not only our specialty but 85% of our business. Thats why we get it right for you and your customers every time!
Your guests will arrive to a greeting of coffee, juice, muffins, pastries and the smiling Racing Adventures staff. The classroom sessions will disperse throughout the day between drive sessions. This way no one get bored or off track by sitting around for hours. The students will be fitted with real race suits and helmets to ready them for the track. After the car assignments we start with a few basic skid pad handling exercises to ready everyone for the speed and excitement of the on-track sessions. We will photograph each guest in front of a racecar. The full track sessions begin and can progress until the late afternoon when everyone will be lapping the track by themselves at their own pace. Then its graduation time where the 8X10 color photograph taken earlier that day and a certificate of achievement will be presented to each participant.
And your group will learn...
The basic skills that will be taught include car dynamics, driver dynamics, threshold braking, accident avoidance, acceleration and deceleration skills, vision skills, car balance along with basic and advance cornering skills. The classroom session will insure that all technical aspects of car control and driving strategy are understood as we are practicing them on the track. In car driving time is maximized at our school.
We now offer a split day program that is available for corporate customers. This program is designed for the company that has meetings and seminars scheduled but still want to get some of their folks out on the track at different times during the day. We require a minimum of 16 people and a maximum of 24 in each of the morning and afternoon sessions. This means split corporate groups of up to 16 to 48 people can be accommodated each day.
A half hour chalk talk is followed by a skid pad exercise and then it is out onto the full track to do some lapping. Three controlled sessions will be provided for each person. An 8X10 color photo/certificate will be awarded at the end of the students last session. This all takes about 4-5 hours per group session.
If the two aforementioned options aren't quite right, please give us a call. We can work with you and your schedule to design a program that will work for you and your guests!
Quality embroidered golf shirts, race suits, hats, tote bags model cars and many other souvenirs are available at your request. The best souvenir will be the unforgettable experience that you have afforded them. It was new, unique and great fun and fulfilled your guests' dreams of driving a racecar!

SHOOTING PROGRAMS! We have rifle and shootgun shooting expereinces.
Rifle...
You wil be provided a one hour saftey and rifle instruction course. After we get you out on the range you will start with a ten round target practice Then you get to shoot at your first exploding target. After another 10 rounds of practice your corporate group will be split into group of 5 people and simultaneously shoot the exploding car target. this program generally take about 2-3 hours to complete. You can keep score to add to the fun!
Programs start at $149 per person
Shot Gun
We have a sporting clay range that consists of 20 shots to each round. The four station fly the clay target in a different fashion to keep you on your toes and add to the challenge. You will be scored on your number of targets you hit. The random exploding clay target get you extra bonus points.
Programs start at $99 per person
Please call us with the date you are thinking about. We will check and see if the equipment and track that you request are available on that date. If they are... we have a date!! Please note: The racetracks are very busy and therefore demand that we book them well in advance if possible. The more lead time the better.
Our company has been involved in many areas of corporate and event management. We will work with you to deliver the best possible and professional program and make sure it is successful for everyone involved! This is why they keep on coming back!
We have several locations right across the US and Canada. This allows a corporate client to pick a location more convenient to them or a destination with many other activities available for there guests. These locations include Houston, Dallas, Denver, Las Vegas, Los Angeles, Calgary, Phoenix, San Jose, Toronto, Washington DC and West Palm Beach Florida.
For an extra investment we have often traveled to a specific area near a client and delivered a program exactly where they needed it!
Racing Adventures and Legend Motor sports have been in the school business exclusively for 20 years.
All corporate programs are tailored to your corporate needs. Multiple day, multiple car programs available. Please inquire! Please take a look at our testimonials to see what other corporations had to say!
Your corporate investment for the 'Racing Adventures' range as follows:
Split Day Programs - Racing Experience
Minimum of 16 people and a maximum of 96 people split between a morning and afternoon session. The investment per person is $625.
Full Day Programs - Groups Smaller Than 12 People
Many companies choose to incorporate their guests into one of our regularly scheduled schools because of smaller groups, convenience, or cost. The costs are as follows...$1150 per person for the * "Racing Adventure" or $625 for the Racing Experience.
Full Day Programs - Groups of 12 or More
$1150First 12 -16 People
$999 next 17 -48 People
We can accommodate groups up to 48 people with a modified program.
(Priced per person, prices may not include tax)

Private Lessons
Just you and that CEO from your major account? Please inquire!